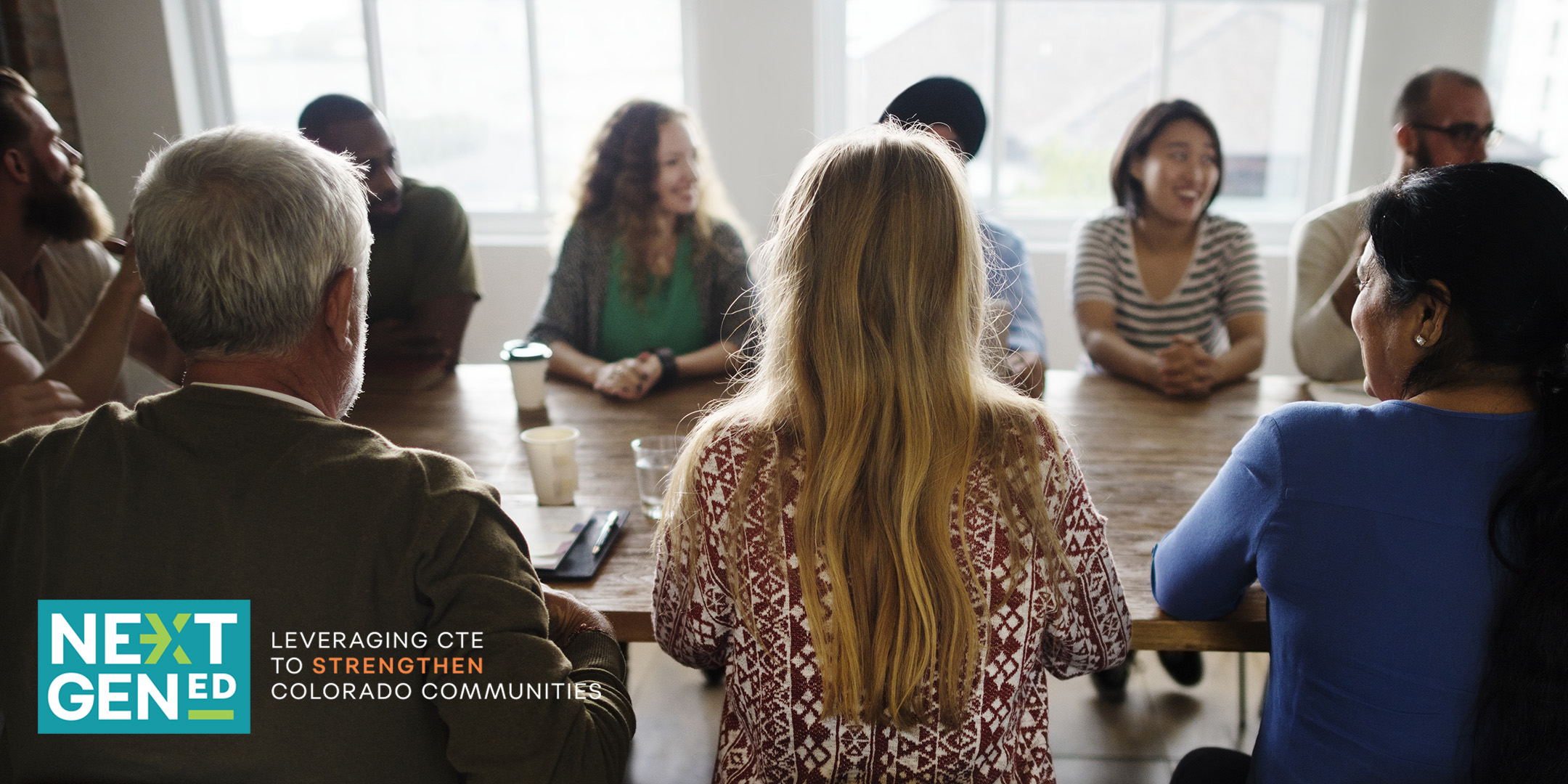 What it's all about
Colorado Career & Technical Education (CTE) has recently developed a Strategic Plan for CTE that considers our unique landscape and opportunities over the next five years. The plan will help ensure we provide learners access to quality CTE programs that align with industry demand and lead to high wage, high demand, and high skilled employment. The plan will also identify barriers and opportunities in our current systems.
The strategic and state planning processes will:
• Engage a wide variety of internal and external stakeholder groups;
• Help build consensus toward the vision for CTE; and
• Identify goals, priorities, and performance measures for tracking progress toward the goals.
The strategic planning process will also assist us in meeting the requirements for developing our State Plan required for compliance with the Strengthening Career and Technical Education in the 21st Century Act (Perkins).

The process will result in CTE continuing to be a driver in the state's education, workforce, and economic priorities. Better prepared talent will enter the workforce. Stronger communities will be built. It's Next Gen Ed.
In the coming months, we will have our draft state plan for the Strengthening Career and Technical Education in the 21st Century Act available for your feedback on this page, as well. If you have any questions, please contact us at cte@cccs.edu.
The Next Gen. Ed. Visioning process will inform Colorado's planning for Perkins V (The Strengthening Career and Technical Education Act for the 21st Century).
Through the summer and fall, the Colorado CTE team is hosting a variety of focus groups, webinars, consulting with critical partners in this work, and seeking feedback on a variety of topics specific to Perkins requirements.
Check back to this page for updates. This is where the draft State Plan will be posted for comment as well as information on planned public hearings once comments have been received on the draft Perkins plan. Questions or comments should be sent to cte@cccs.edu.
February – July 2019: Focus groups identified

July: CACTE Conference

August: Draft Perkins plan available for public comment

August-October: Public hearings and consultation on Perkins plan

July-September: Development of templates and resources for local grant recipients as well as staff training for technical assistance